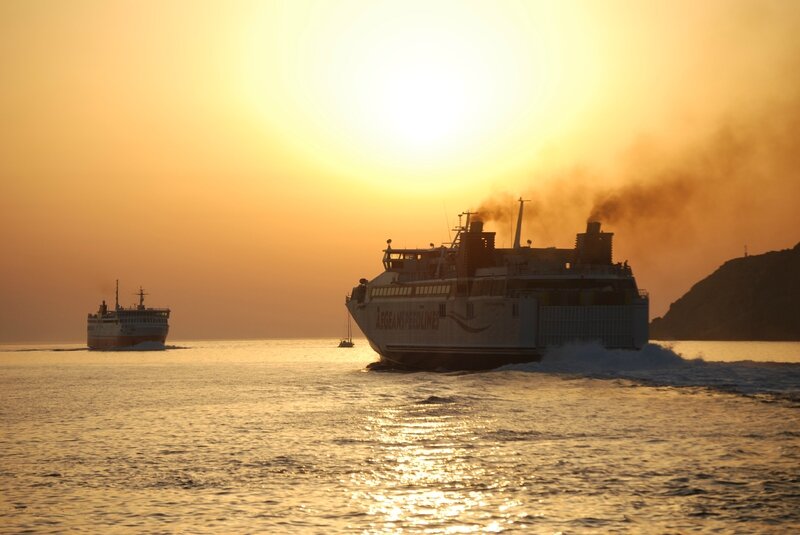 There is a special time we do not want to miss every day. When the speed runner arrives around 8pm, the port wakes up little by litthe half an hour before. People who are leaving, try to park their car in the most proper manner, on the long way close to the sea side. Family with kids and rucksacks are doing island hopping and jump to another location or leaving definitively to Piraeus.
Special ambiance, unforgettable light, happy and noisy mess but always different. Photos have been taken without flash to restitute the same view, evening light and shadows: Port crew catching the rope from the vessel, motorbikes with tons of goods on the back seat, people crossing the port, welcoming new friends, or simply like me, trying to catch an outstanding moment.
Then the boat is leaving for tonight and it's time to take an ouzo at Stavros bar before having dinner at Argiris!