It is always a pleasure to cross the southern land and reach the beach of Fykiada, usually done by tourists from the road to Vathy where you can stop your car and take the 1 hour trek that going down the mountain and offer you're a wide landscape including Kimolos and Milos in the background.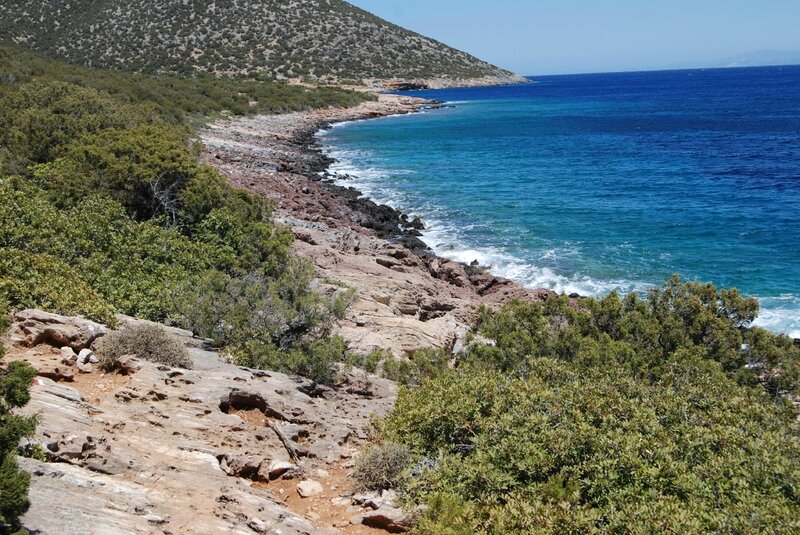 However, the alternative from Platy Gialos is a good option if you want to follow the shore and stop before at Xlapoko. Then the traditional stop to Mousia where the legend says that the owner of the farm escape in hurry and left everything in place is still a mystery. It is now the kingdom of goats and few snakes...
The path between the descent from Platy Gialos and the shore way is made with curious stones screened by the time and the wind and asked us to be very careful when we were walking on or between them.
Hence, Fikiada is offering of the largest and quietest place for a cool bath without too many people. The second beach (smallest one) is a must do as well as the one below the church Ayios Giorgos.
Photos on the eponym folder.