Vlichada is not an easy place to reach. As there are 2 locations on the island (the first one called "Vlichadas Bay" is in the south west, just between Vathy and Vlasi (under Tosso nero). The second one where we walked to, is located in the North West, after the church of Ayios Sostis (same pathway) but there is an optional path to take a few hundred meters before the church) and the small pebbles beach of Axlada (done a few years ago).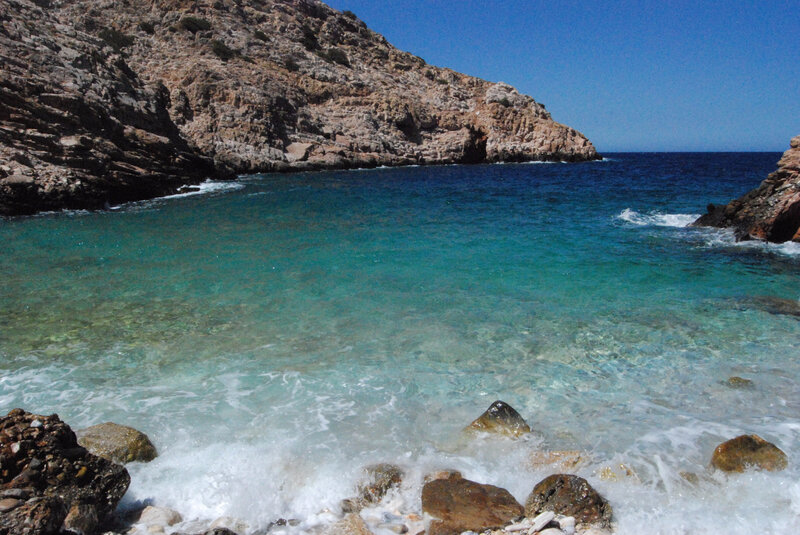 There was a crucial choice to decide: do we have to go down Axlada, then climb up the mountain again and pass behind, or avoid Axlada and try to reach Vlichada directly. We have taken the first option as there was no pathway since we left the farm on the top.
It was clearly awful! Go up on the mountain was quite easy but the descent after to the beach was a nightmare. Very steep slope, a hundred meter of differential, a lot of hesitations, and the temptation to turn around…but stubborn enough to continue.
A nice meeting with the farmer on the way back who offered me fresh water from the spring. Nice walk but not an easy one.
Photos at Vlichada North.