There is a small pebbles beach surrounded by rocks which is not easy to reach. I went there maybe five times during these last 15 years but each time I had difficulties to dind the right way, to turn left or right at the right time, I walked back so many times because I was not able to continue...sometimes a gate closed unabled to open or to reach over it, sometimes a big fence...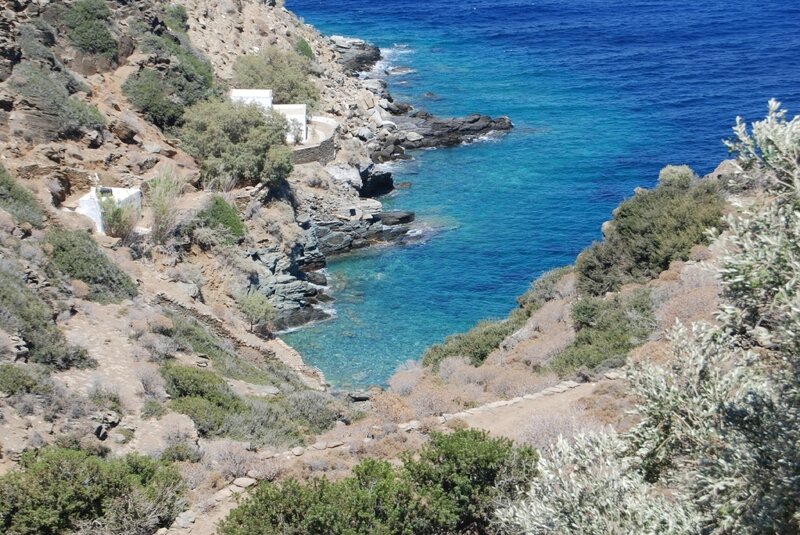 Last year, I tried another way, not from Seralia but from a pathway through Ayios Nikitas, then Ioannis tou Siderou, taking the direction of Prosfiri but turning left just before a farm.
The descent is a little dangerous with slippery rocks. According to your way of arrival, you can either arrive directly from the trough between the cliffs or on the left side crossing a bamboo garden with house.
The bath is quite OK when there is no wind and waves. A lot of white round peebles and a curious holy font carved in the rock.
Photos at Kalamaki 2016.