I went one time to Vlichada (see old story and pictures) and said that I would never try a second time there as it had been a nightmare to go down the mountain without any possibility of clear pathway. Nevertheless, last year, I tried to use a different way from the left side of the bay starting from the ground round close to Panagia tou Niyiou and then take the direction of Ayios Polikarpos but cutting right before this church and continue to the Farm of Zambeli.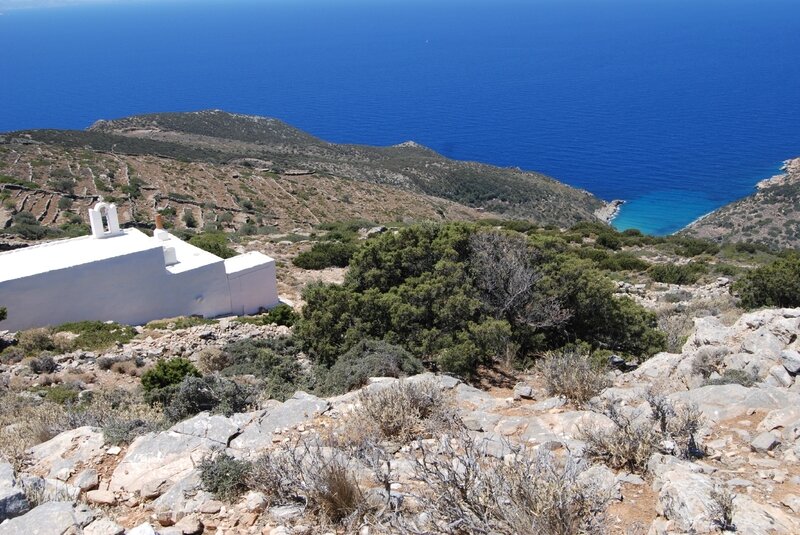 Satellite picture was showing before the farm another way to go down to Vlichada but I missed it as my telephone decided to not catch any GPS network! The best I have done is to stop some 50 meters height from the sea level but without any easy solution to reach the beach.
However the trek was really nice, quite as usual with some old farms and nice pictures! See the folder.