Apollonia is so nice when there is nobody strolling through the numerous streets and paths. It We go there everyday to fell the quietest moments compared to the evening when the village wakes up for the night and the crowd. it is the time to go for a coffee to Rampagas and when the belltower from Ayios Spiridonas rings, it is time for us to leave back to Kamares.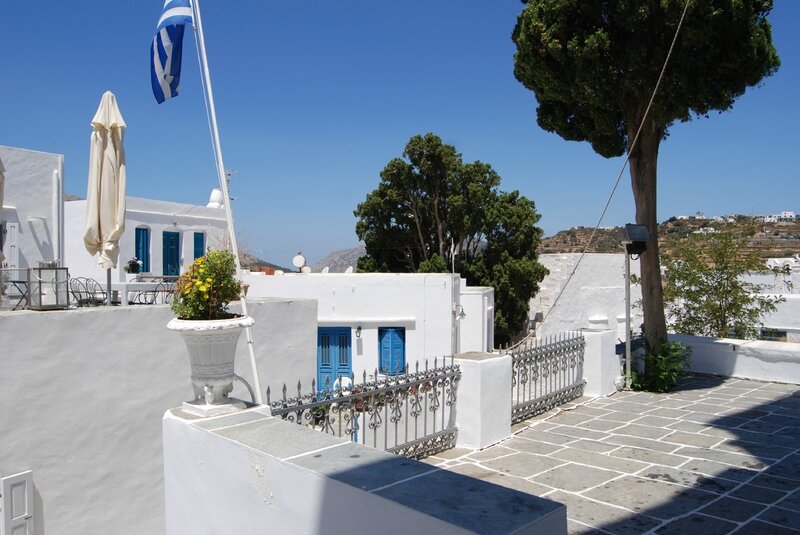 Steno (the main street) crossing the village from the main place to katavati square is a fabulous example of cycladic village but the main advantage with Apollonia, and with Sifnos in general, is the inhabitants who take care of their house, always painted and maintened, so many flowers and a cleanliness that you cannot find even in France wit our preserved villages!
This is why we cannot get tired of Apollonia! Some pictures are available at eponym folder.